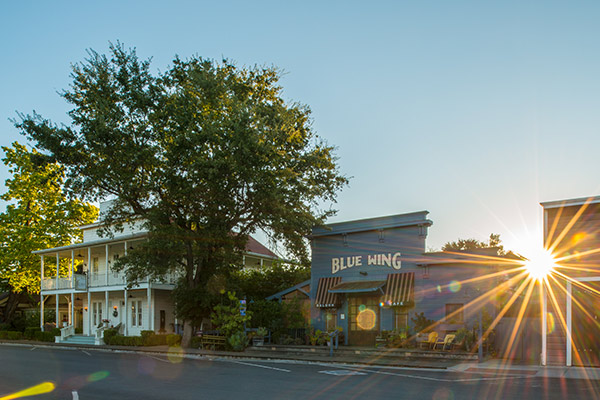 The Hotel and Restaurant occasionally have staffing needs and we are pleased to receive applications from qualified individuals. Job descriptions of our various positions are featured across the page:
Interested and qualified parties are encouraged to print, fill out and sign an Employment Application. If you have a resume you can attach it to the back of the application. Drop off the Application & Resume at the Hotel Front Desk or send it to Human Resources Manager, Tallman Hotel, 9550 Main St., Upper Lake CA 95485.
Front Desk Representative (Part-Time)
Responsible for ensuring that all functions of the Front Desk are completed accurately and efficiently.
Click here to view Job Description
Room Attendant
Clean guest rooms as assigned ensuring the hotel's established standards of cleanliness. Responsible for reporting any maintenance deficiencies. Ensure the confidentiality and security of all guest rooms.
Click here to view Job Description
Laundry Attendant
Laundry attendant is responsible for collecting, treating, washing, drying, folding, and ironing (as needed) Hotel linens from guest rooms and other parts of the hotel. Restock hotel with clean linens. Responsible for maintaining the cleanliness and security of laundry facility and reporting any maintenance deficiencies to Tallman Hotel Manager.
Restaurant
[/vc_column_text]
Cook
Accurately and efficiently cook meats, fish, vegetables, soups and other hot food products as well as prepare and portion food products prior to cooking. Also perform other duties in the areas of food and final plate preparation including plating and garnishing of cooked items and preparing appropriate garnishes for all hot menu item plates.
Click here to view Job Description
Bartender
Under the direction of the Front of House Manager, set an example of top quality service while assuming full responsibility for shift management in the absence of the FOH manager. Provide timely, accurate and friendly service while preparing the highest quality beverages for our guests.
Server
Provide friendly, responsive service to create an exceptional dining experience for all of our guests, so they will want to return again and again.