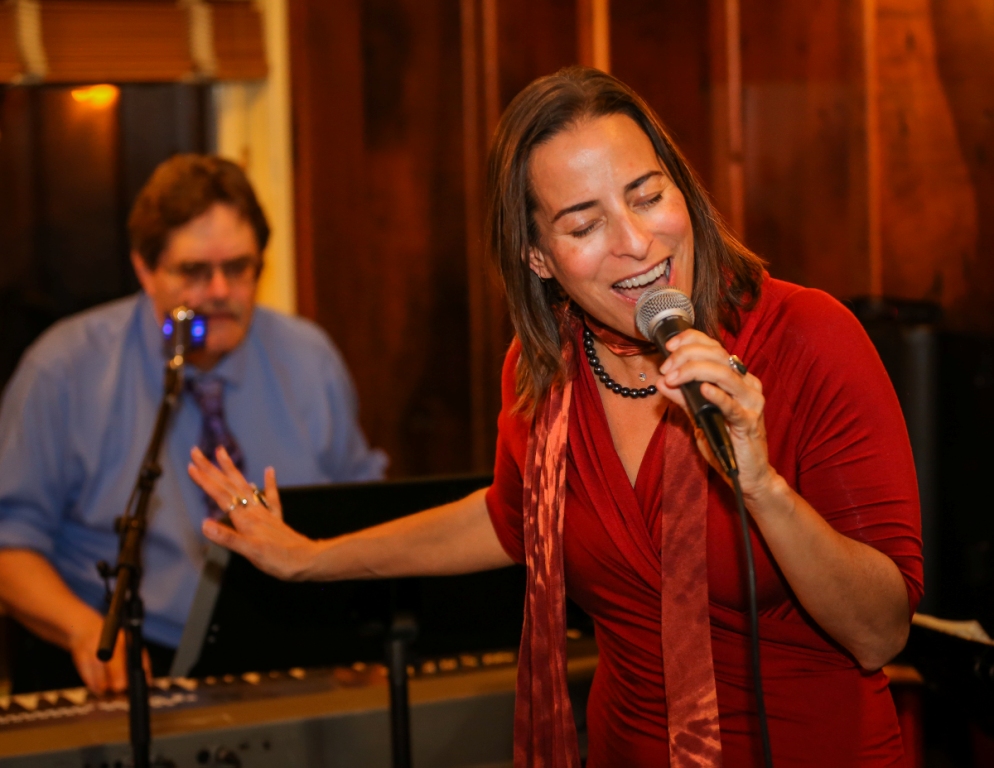 Each year in the winter and spring, the Tallman Hotel hosts an intimate series of Sunday afternoon "Concerts with Conversation."  The shows feature some of the best musicians in Northern California and beyond in the lovely, informal setting of the Meeting House next to the Hotel.  The events run from 3:00 to 4:30 in the afternoon, offering plenty of time for a late lunch or early dinner at the Blue Wing Restaurant  Tickets at $30 + tax can be purchased online at EVENTBRITE.COM or by calling the Tallman Hotel at  (707) 275-2244 ext. 0.
Leading off the series will be the fantastic jazz vocalist JENNA MAMMINA,  backed on piano by the great JOHN R. BURR.
About the Artists:
Jenna Mammina was born in Michigan and began singing in church from the age of five and performing in school musicals.  After attending college in Michigan, Mammina traveled and performed extensively from her base in the San Francisco Bay Area.
Mammina combines folk, pop, and jazz in a unique style, often performing with guitarist Rolf Sturm or pianist John R. Burr. She covers a wide range of music, including songs ranging from her friend and idol Abbey Lincoln to Elvis Costello and Tom Waits, as well as original compositions. Mammina has gone on to record five albums, all released on her own label, Mamma Grace.
John R. Burr's musical diversity has enabled him to tour and record with a variety of artists and has made him the ideal pianist for the ground-breaking folk/jazz group, The Alison Brown Quartet. Burr explains, "I play a sort of jazz piano version of the vocal music that I love to listen to. That's what influences me. I love to play and study jazz, but I listen to vocal, folk/singer/songwriter music. I'm always searching for that melodic song-like quality when I improvise."