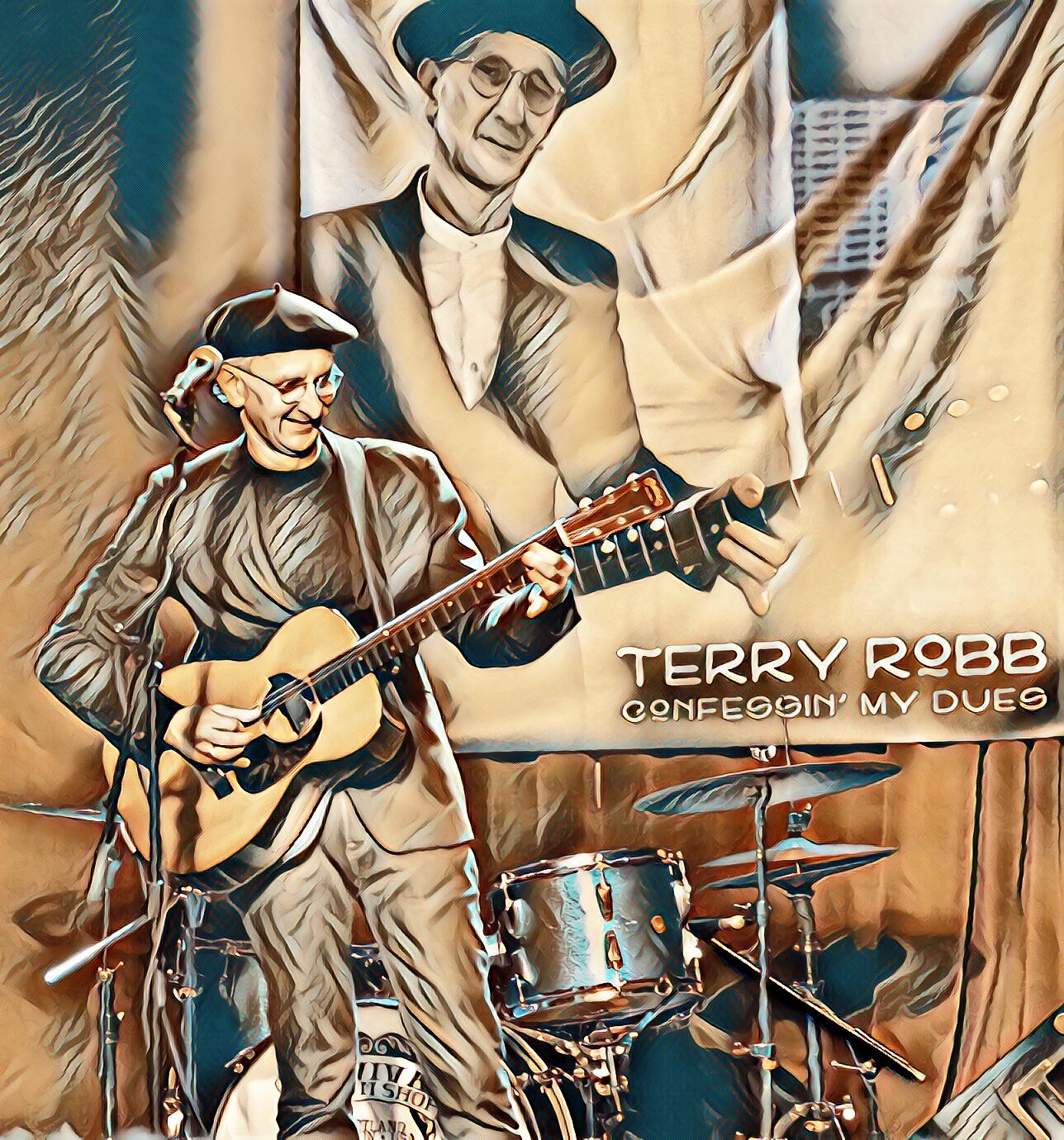 Each fall and winter, the Tallman Hotel hosts a series of monthly intimate and informal Sunday afternoon house concerts in the Meeting House next to the Hotel.  Leading off the series this year will be the highly unique and well-travelled blues guitarist and entertainer TERRY ROBB.  Terry has invited the amazing sax player and Blue Wing favorite NANCY WRIGHT as his guest artist for the afternoon.
Because of COVID precautions, we will be limiting the audience to those with proof of vaccination.  We will also take extra ventilation precautions in the Meeting House and limit audience size to allow for social distancing.
Tickets at $30 + tax can be purchased at EVENTBRITE.COM or by calling the Tallman Hotel reservation desk at 707-275-2244 ext. 0.
Note on Terry Robb:
Terry Robb is a Canadian fingerstyle guitarist, composer, arranger and record producer living in the United States. He plays electric and acoustic guitar, and is associated with the American Primitive Guitar genre through his collaboration with steel string guitarist John Fahey. He is a member of the Oregon Music Hall of Fame and Cascade Blues Association Hall of Fame, and was honored with the eponymous "Terry Robb" Muddy Award for Best Acoustic Guitar in 2011. His original compositions draw on the Delta blues, ragtime, folk music, country music and jazz traditions.