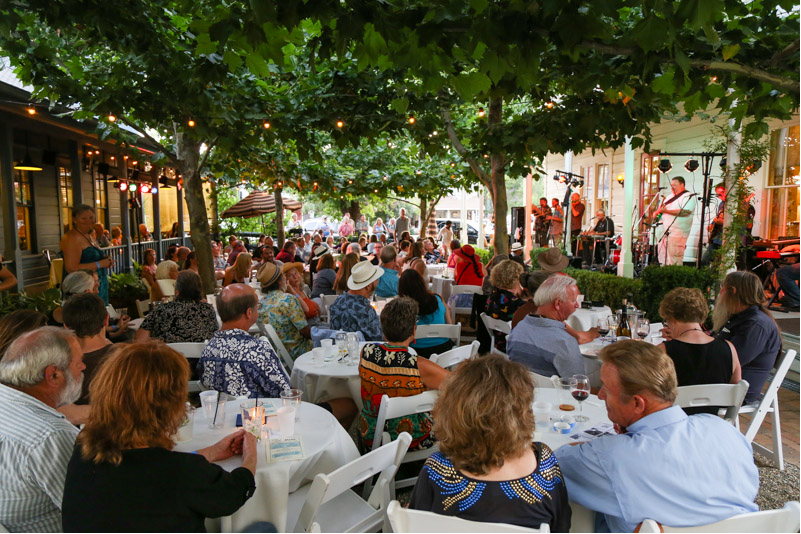 The Blue Wing Blues Festival is a three day event held in the cool of the evening in the garden under the sycamores between the Tallman Hotel and Blue Wing Restaurant.
Closing out this year's Festival will be the amazing MIGHTY MIKE SCHERMER with harmonica great ANDY SANTANA opening for BIG MO AND THE FULL MOON BAND with guest VOLKER STRIFLER on guitar.  It's big band blues at it's best!
The ticket price of $60 + tax includes a delicious buffet BBQ dinner.  Tickets are available now either online at EVENTBRITE or by calling the Tallman Hotel at 707-275-2244 ext. 0.
Many thanks to our Festival sponsors:
BICOASTAL MEDIA, MARY AMODIO/JUDY CONARD, KELSEYVILLE LUMBER, TOM & RUTH LINCOLN/MELLON METAL ARTS and SYSCO FOODS,
plus
Daniel Ray Bacon, Brassfield Estate Wines, Chacewater Wines and Olive Mill, Dancing Crow Wines, Gregory Graham Wines, Jon & Annette Hopkins, Langtry Farms, Laujor Estate Wines, O'Meara Brothers Brewery, R Vineyards, Steve & Carol Schepper, Six Sigma Ranch & Winery, Jed Steele, Tamar Distillery, and UCC Rentals.