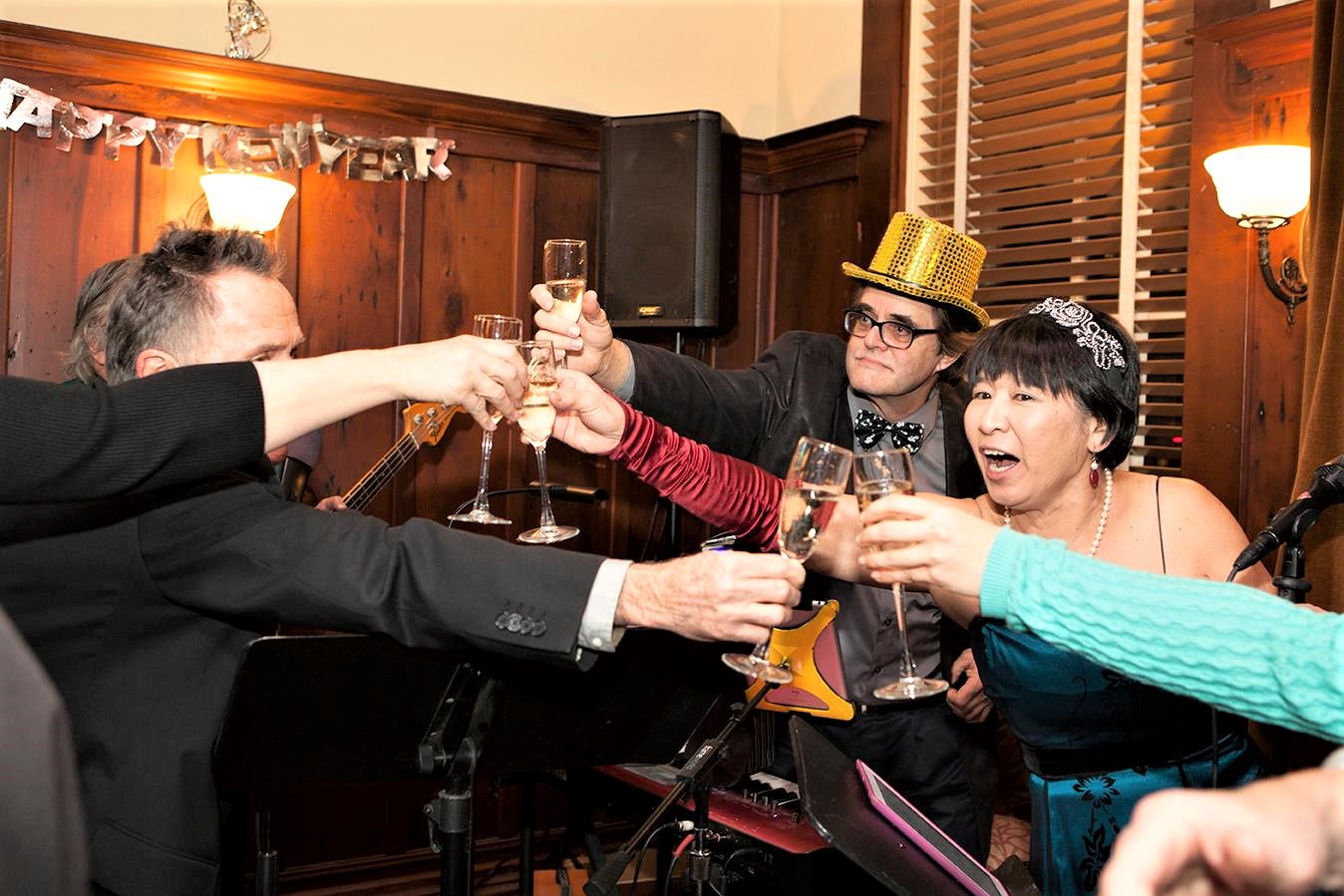 The Blue Wing is open from 4:00 to 8:30 Mondays through Thursdays, from 12:00 to ti8:30 Fridays and Saturdays with a 10:30 start for Sunday Brunch.  Seating is in the garden in good weather, out on the heated veranda or at our well-spaced indoor tables.  Reservations can be made online HERE or by calling the restaurant at 707-275-2233. Take-out orders can also be placed by phone or online at the MENU PAGE of the Blue Wing Saloon web site.
Tonight is one of our favorite traditions here at the Blue Wing – our "New York New Year's Eve" celebration.  We will have a special white tablecloth dinner (SEE MENU) with entertainment throughout the evening.  There will be an early seating for those going on to other activities and a later seating followed by a champagne toast when the ball drops in New York – 9 PM our time.
As in previous years, music will be provided by THE BASSICS QUARTET of Paul Kemp on keys, George Husaruk on flute, Bear Kamarov drums and vocalist Machiko Shimada.